Let Elite Outdoor take the hassle out of hanging Christmas lights.  We can handle it from design, planning, installing, and take down.  Whether it's a small rooflines or highly detailed and extensive displays we can do it.  Having began installing Christmas lights in 2006, we have built a customer base from word of mouth and repeat business.
We install mostly LED lights, but still do traditional incandescent lights as well.  LED lights are really incredible, they out-perform regular lights in every way.  They are rated for 5+ years, save 80% on electricity, and the colors are brighter and bolder.  They also don't fade and scratch over time, and they have a much lower failure rate.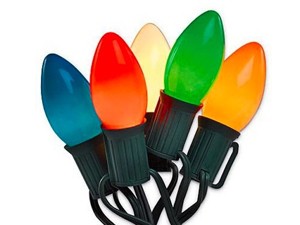 Meaning you get to enjoy your lights without having bulbs go out all the time.   Basic installs are usually doing the roofline in large C9 bulbs and mini lights in the shrubs.  Wrapping the trunks and canopy of trees are great for adding depth, and stake lighting down a walkway or driveway really makes a display stand out.  We also do pre-lit wreaths and garland to add a nice holiday touch.
Elite Outdoor Services installs Christmas lights using only the best industry practices and standards.  We check to make sure every cord is within its amp rating to insure that its always done right.  For rooflines we use clips and shingle tabs that keep your gutters and roofs from being damaged.
How to get started?  Contact us for a free consultation, and we will discuss what and where we need to do lights.  We purchase the lights for you, this insures that everything that is required for the job is purchased.  Most Christmas light installs can be completed in less than a day.  After we take the lights down they will be organized in storage tubs for you to store until next year.  No matter what you Christmas lighting needs are we can take care of it for you.
Contact us today to get started!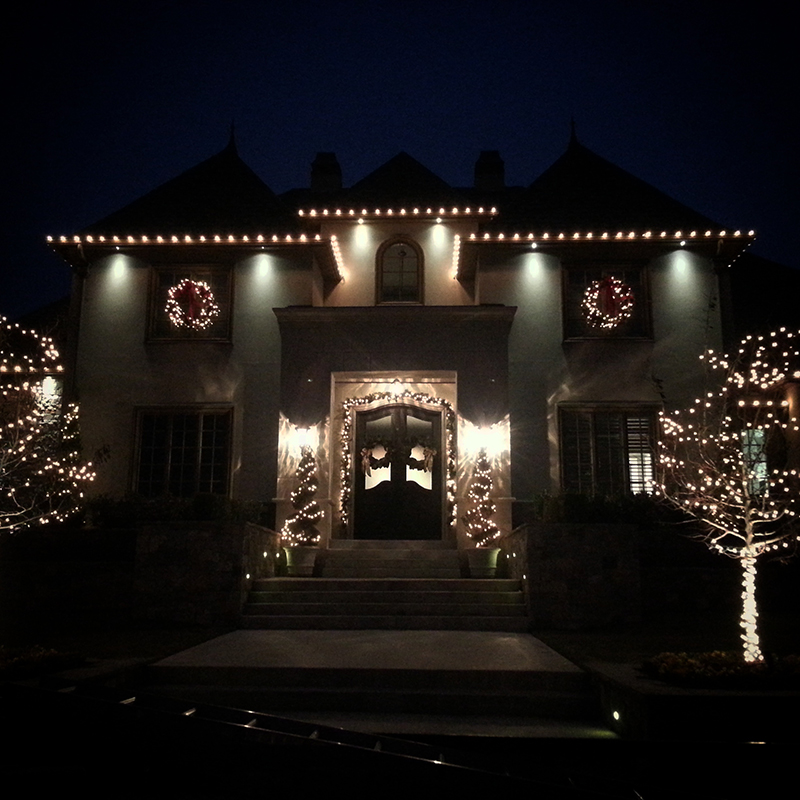 Landscape Design – Landscape Installation – Hardscapes – Landscape Lighting
Christmas Lighting – Landscape Maintenance – Lawn Care – Irrigation Systems
Serving Tulsa, Oklahoma and the surrounding area
Talk To Us…. Get a Free Landscaping Consulation