Landscape lighting is a great investment to beautify your home at night.  It can take a dark space and instantly transform it into a work of art.  So, where do you start?  What is the first step?
What are your goals?  Landscape lighting is typically used for brining life to your property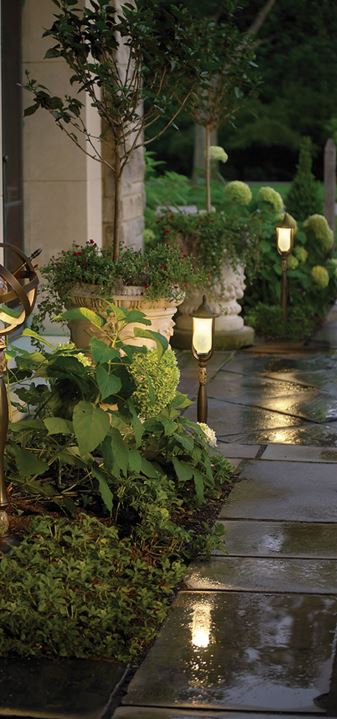 at night, but it can also be used for security and safety.  A well placed fixture near dark areas can help detour a burglar.  Down lights and pathway lights can be used to light up saftey or trip hazards.  Deciding on what you want to achieve  with a lighting system is the first step.
What to look for?  The most common mistake made when doing landscape lighting is putting out fixtures and just trying get as much light as possible.  If you really want to create a great scene you need to look for focal points on your home and property  to evenly add soft up lighting.  Arches, gables, good rock or brick textures are great areas to illuminate on a home.  Also, ornamental trees and evergreens also look spectacular at night.  Look for areas such as flowerbed borders, and pathways to add pathway lights.  They help balance out the overall look, and can really bring out the color's in flowerbeds.
Can you do it yourself?  Yes, if you're willing to learn.  If you want a professional system with professional results its going to take some work and probably some trial and error.  Can you get a wire under the sidewalk if need be?  Can you measure the voltage at each fixture?  Do you have access to buy great quality fixtures?  Do you know the basics of how a low voltage system works?  If you have answered no to any of these questions it might be time to call a professional, but if you are will to learn with a little elbow grease you can do it.
What can you afford?  Having installed landscape lighting systems for nearly a decade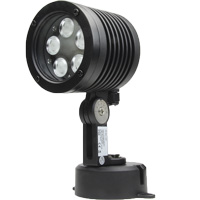 I know firsthand that quality ranges from extremely poor to high end.  If at all possible stay away from the big box stores, their light systems just aren't up to par.  there are plenty of good mid range fixtures that can be purchased with great warranties.  It's a great time to consider LED's as well.  They save quite a bit on the electric bill, but the real benefit is not having bulbs go out all the time.  Most LED's on the market are rated for at least 5 years.
Landscape Design – Landscape Installation  – Hardscapes – Landscape Lighting
Christmas Lighting – Landscape Maintenance – Lawn Care – Irrigation Systems
Serving Tulsa, Oklahoma and the surrounding area
Talk To Us…. Get a Free Landscaping Consulation