A well-designed home landscape needs to be both visually pleasing and functional. It should be a sanctuary for your family, enhance the neighborhood, and increase your home's resale value.
At Elite Outdoor Services we know how to find the potential for each outdoor area we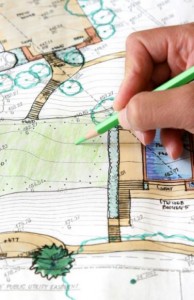 design for our customers. Maybe you would like wandering paths throughout attractive flowers or shrubs. Or maybe you prefer the water element in your landscape design in which you might enjoy a stone fountain where the water gently cascades down the side, providing a relaxing sound to your outdoor sanctuary. Whatever image you have in mind for your own landscape design, our professional designers are ready to create a plan that fits your budget as well as your lifestyle. Our plant material choices are drawn from the best quality in the area. We choose colorful foliage as well as blooming flowers that will bring visual interest to every season.
Planning your landscape design
The planning of your landscape design is very important. You must take into consideration the outdoor space as a whole and what actual 'effect' you want to create overall. Don't limit your ideas to trees, shrubs, and grass. Consider a deck, water feature, retaining wall, landscape lighting, or patio as possible landscape features.
We can help create a plan that not only meets your needs and wants, but also your budget. Contact Elite Outdoor Services to schedule a free consultation with one of our landscape designers to discuss your plans and ideas, and let us transform your landscape into a beautiful and functional space.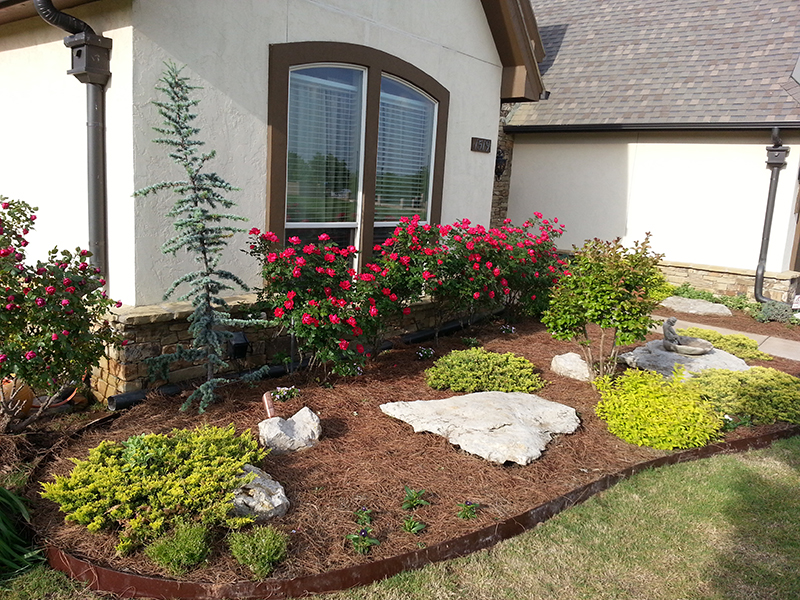 Free Landscape Design Consultation
Landscape Design – Landscape Installation – Hardscapes – Landscape Lighting
Christmas Lighting – Landscape Maintenance – Lawn Care – Irrigation Systems
Serving Tulsa, Oklahoma and the surrounding area
Talk To Us…. Get a Free Landscaping Consulation